Panoptic C-Thru 3D Surveillance System
For Ports of Entry, Critical Infrastructure,
Malls, Casinos, Hotels etc.
Custom-designed for Government and Private Buildings, Hotel/Casinos, Ports of Entry of all sizes, including: international, domestic and local airports; shipping ports; cargo ports; train stations and any location concentrating people and goods for the purpose of mass transit.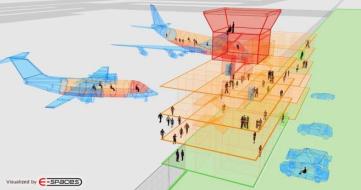 Our proposed Panoptic C-Thru surveillance solution enables one or more surveillance agent(s), using a single high resolution (auto-stereoscopic) display, to at-a-glance remotely monitor the security situation of an arbitrarily large number of locations.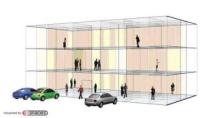 In essence, the system significantly empowers surveillance agents with something akin to an X-ray like "God's Eye View" super sight capability. The agents have compre­hen­sive overview. They can see, hear and transport their focused viewpoint through walls; floors and ceilings; can zoom into and monitor a specific location.